About
HEXCLAD PATENTED TECHNOLOGY: The hexagon design is created through a laser etching process to provide durability stainless steel and the ease of a nonstick surface. The dual surface allows you to get a golden-brown sear while using less oil, grease, and butter.
WHY CHOOSE HEXCLAD: Our design is the only true hybrid (stainless steel + non-stick) cookware featuring a patented laser-etched hexagon design and tri-ply construction. HexClad is PFOA-free, oven safe up to 500 degrees, induction-ready, and features stay-cool handles for a premium cooking experience.
HIGH-QUALITY MATERIALS: Creating a durable pan built to last requires a tri-ply or clad style construction. The first layer is stainless steel for a sturdy outer build, followed by an aluminum middle layer that conducts consistent, even heat distribution through the pan's surface.
EASY CLEAN & SCRATCH RESISTANT: The Hexclad is dishwasher safe and can be cleaned using scouring pads or steel wool. The pan is scratch-resistant and won't scuff or wear down from the use of metal utensils. The third layer compacts the aluminum with another layer of stainless steel that incorporates nonstick metal valleys to create the perfect cooking surface.
SET INCLUDES: 12" Pan w/ Lid - the foundation of the gourmet cook's toolkit, 10" Pan w/ Lid - the perfect size for everyday meals, 8" Pan w/ Lid - the essential sauces and sides pan, 12" Wok - the ultimate advantage for chef-quality cooking.
Brand:

HexClad

Color:

Silver

Material:

Stainless Steel

Dishwasher Safe:

Yes

Nonstick Coating:

Yes
Chefs that use this
#4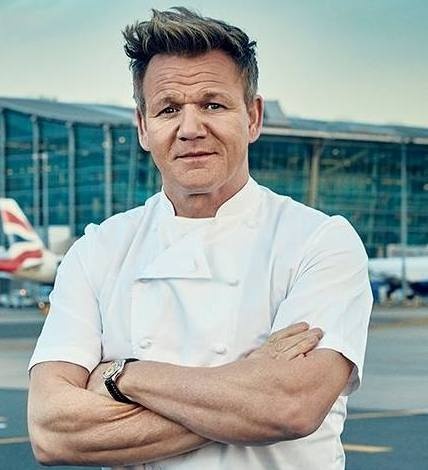 | | | | | | |
| --- | --- | --- | --- | --- | --- |
| Apparent goal: | kids | gift/registry | home kitchens | restaurants | everywhere |
| Intended audience: | novice | advanced beginner | good home cook | gourmet | professional |
| Diet/nutrition: | does not apply | scary | empty promises | helpful | essential |
| Green?: | not especially | neutral | mixed blessing | earth friendly | green! |
| Innovative: | step back | standing still | progress | trendy | genius |
| Problem solving: | no better | baby steps | solid steps | giant steps | a revelation |
| Competition: | outclassed | follower | in the pack | strong challenger | likely champ |
| | | | | | |
| --- | --- | --- | --- | --- | --- |
| Ease of use: | impossible | frustrating | OK | simple | child's play |
| Intuitive: | Ph.D. required | barely | logical | effortless | brilliant |
| Instructions: | missing | incomprehensible | adequate | unnecessary | excellent |
| Quality: | cheesy | questionable | good | years of service | impressive |
| Parts to lose: | inevitable | some/many | one-piece | self-storing | not a problem |
| Power source: | none | hands | batteries | outlet | cooktop/oven |
| Clean-up: | nightmare | wipe clean | soap & water | scouring pad | dishwasher |
| Does it work?: | not at all | adequately | well | very well | perfectly |
| Availability: | airfare required | online | kitchen store | department store | supermarket |
| | | | | | |
| --- | --- | --- | --- | --- | --- |
| Easy to open?: | impossible | maddening | tolerable | good | opens itself |
| Green?: | fills a landfill | huge waste | passable | minimal waste | impressive |
| | | | | | |
| --- | --- | --- | --- | --- | --- |
| Time saving: | time wasting | not really | modest | substantial | huge |
| Labor saving: | less efficient | marginal | a bit | noticeable | remarkable |
| Money saving: | money wasted | none | $ | $$ | $$$ |
| Beats the old way: | worse | no change | better | definitely | entirely new |
| Where will it live?: | garage/attic | drawer | cabinet | countertop | pot rack |
| | | | | | |
| --- | --- | --- | --- | --- | --- |
| Fulfills ambitions: | falls short | almost there | satisfies | exceeds | home run |
| How often used: | once/twice | ≥daily | ≥weekly | ≥monthly | ≥yearly/holidays |
| Worth the space?: | no | does not apply | w/unlimited space | w/limited space | absolutely |
| Need it?: | a luxury | discretionary | basic equipment | for serious cooks | get it |
| Value: | ouch! | a little pricey | worth splurging | on the money | a deal |
| Overall rating: | skip it | fair | good | very good | excellent |